7-Year-Old Coco Arquette Has Her Hair Dyed
Courteney Cox's young daughter Coco Arquette gains her fashion experience by the month and never misses hints from the elders. Last month during a lunch outing with her mom she sported bright red lipstick. This month she went for blonde highlights.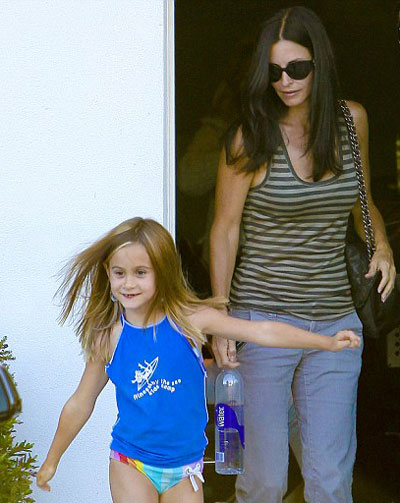 The 7-year-old fashionista followed her mother to a Malibu salon on Thursday whence she appeared with blonde streaks in her hair – a 'do somewhat reminiscent of her godmother Jennifer Aniston's signature golden locks. It remains a question whether Aniston was the actual inspiration behind little Coco's turning blonde, but one can be pretty sure remembering how she picked up the hair idea from her aunt Patricia Arquette in June. Hardly had she been seen strutting around in Beverly Hills wearing a purple-and-blue hairdo, when Coco went to a salon to have the same colored highlights adorning her hair.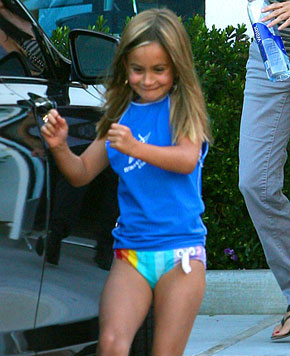 Coco is growing up to be a strict trend follower, her mother Courtney says. Back in April she told Harper's Bazaar that now and then when she gets ready to go out Coco comes up to tell her whenever she thinks that something is unbecoming!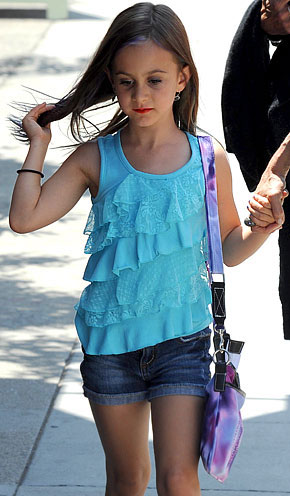 Source of the image: Dailymail, Usmagazine.