Adriana Lima Back in the Shape Fast and Easy After Childbirth
It's six months since Adriana Lima gave birth to her daughter, and she is already her last-year shapely self. "It was easy," she shrugged the issue off when talking to UsMagazine at Thursday's 3rd Annual Aerospace High Performance Championships in NYC.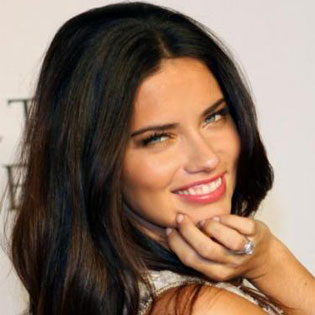 The Aerospace High Performance Center is the very place to come across Lima – it is where she goes for her workouts with trainer Michael Oladjide. And she hasn't missed a day yet!
"Often I come twice in one day!" the Brazilian supermodel shares. "It can be anywhere from one hour to…two hours." Her training includes jump rope, boxing and other high-impact cardio routines.
Lima went for some dieting, staying off carbs and eating protein only for three weeks. She is reasonably careful about her eating habits, but likes a nutritious meal and doesn't stoop to counting calories.
Valentina, the first child of Lima, 28, and her husband, NBA star Marko Jaric, was named so to commemorate the 2009 Valentine's Day when her parents eloped together.
Victoria's Secret Angel is wrapped up in motherhood, confessing to always hurrying home to get back to her daughter. "Every day I discover something about her," she tells ecstatically. "Every single day is a pleasure to see her."
Source of the image: Nt2099.