Adriana Lima Welcomes Second Daughter Sienna
It was clear that Adriana Lima wasn't going to stop at being one-time mom – and she didn't! Now she is a mother of two.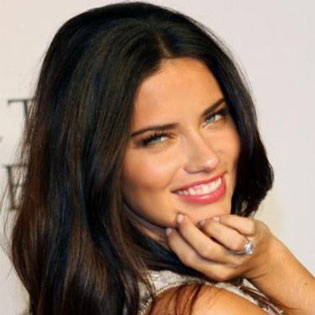 As Us Weekly heard from the Brazilian's rep, Lima and her husband, former NBA star Marko Jaric, have become parents for the second time. It's a daughter (again!), born in New York at 1 p.m. on Wednesday. The mother and the baby, who emerged weighting around 7 pounds, are in health and getting along fine.
The 31-year-old supermodel gave out she and her hubby "are overjoyed" at having another daughter.
The first inkling of the new arrival came in March when Lima informed her fans of her second pregnancy via Twitter, sharing that they are happy at the news and she looks upon her parenthood as her "favorite job in the world."
The girl named Sienna is a younger sibling for Valentina born November 2009 after Lima and Jaric's wedding earlier that year. Just a year ago the Victoria's Secret model said she enjoyed every day spent with her baby and it was the first time she felt like rushing back home to a life of daily discoveries. Also, the girl was growing up a linguist speaking English, Portuguese and Serbian with her father.
Valentina is said to delight in her new role as big sis.