Alessandra Ambrosio's Daughter in London Fog
The daughter of supermodel Alessandra Ambrosio, Anja, has started modeling, although she is only 4 years old. The girl became the face of an advertising campaign for the London Fog brand. However, she was accompanied by her mother.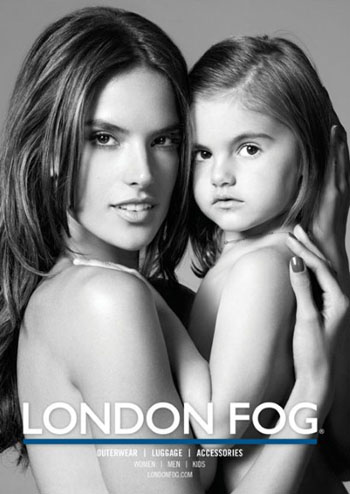 Model Alessandra Ambrosio told the Telegraph that she was very proud of her daughter, and she liked the way her daughter had worked in the soffit light. The supermodel sees nothing wrong in Anja' work as a model.
The experts have predicted a great model future for little Anja. And they had done so for her brother, Alessandra's son. After all, one can say he has already appeared on the catwalk. Alessandra worked at the Victoria's Secret show, while she was pregnant with her second child.
One is curious if there will be pictures of Anja in the fashionable glossy magazines. After all, the most influential fashion magazine editors have recently signed an agreement, according to which they promised not to publish the photos of underage models on their pages. It might be difficult for them to keep the promise, if Alessandra Ambrosio herself takes care of her daughter's career.