Alicia Keys Is Blissful Beyond Words Over Her Child
It's four days since Alicia Keys gave birth to her son, Egypt Daoud Dean, and she is still overwhelmed by feelings so much that she can't find words to describe her ecstatic feelings.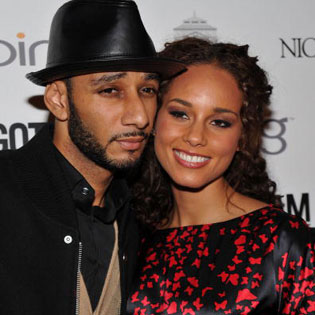 Her Sunday's Twitter message said just that, the 29-year-old singer able to express her feelings only by capitalizing the words LOVE and BLISS.
The message ended with her thanking her fans for their "love, support and prayers."
Alicia Keys and her husband producer Kasseem Dean (known as Swizz Beatz), 32, welcomed their first child together on Thursday night in New York. They were married on the last day of July on the island of Corsica. For Swizz Beatz Egypt is the fourth child.
When the child was still on the way, the VH1 2010 greatest artist just couldn't wait to have the baby. Speaking to Us, she said that she wanted her child to participate in everything she and her husband were ging to do.
Beatz was equally emotional over the occasion, expressing his gratitude for everything he "been blessed with" in his life the very next day after the birth.
Source of the image: Newsfall.