Anna Faris and Chris Pratt Are Expecting a Baby
Anna Faris and Chris Pratt, who have been married for almost three years, have announced that they are currently expecting their first-born baby.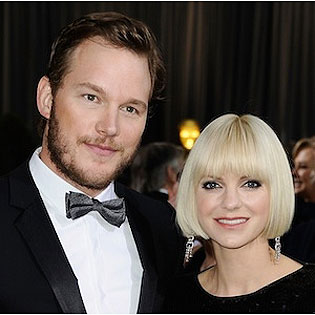 The People magazine of May 9 reports that the actress has confirmed this news, stating that the child will be born in the fall.
The actors met while shooting the movie "Take Me Home Tonight", and their wedding took place in July 2009, in Bali. Anna and Chris admit that they dream of a normal family, and though it is not easy for the movie stars to create it, the time for this could hardly be more appropriate.
Faris also once hinted that she would like to have more than one child:
"Chris wants a big family."
Congratulations to Anna and Chris on the good news!