It has been a busy year for Anne Hathaway – her long-awaited wedding to Adam Shulman, a radical change of image in the film "Les Miserables", which brought her a nomination for the "Golden Globe" – but Santa Claus seems to have another Christmas gift in store for her.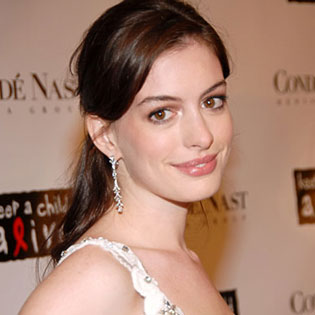 There are rumors that the 30-year-old actress is getting ready to become a mother next year. She has been dreaming of children for a long time, but she decided to pursue her career first, and now, perhaps, she has chosen the right time. Anne's friends say that she clearly hints at her being in a family way.
Anne Hathaway has stopped drinking alcohol, she talks about decorating a child's room, asks the friends who have recently become parents about the phone numbers of the best pediatricians. She and Adam are glowing with happiness, making everyone believe that their child might be born as soon as in summer!