Battle Over Suri's Love Goes On
Katie Holmes and Tom Cruise's divorce became a battlefield. The couple broke up peacefully enough – they did not want to hurt their common daughter Suri, but the child became the reason for the ex-spouses' cold war.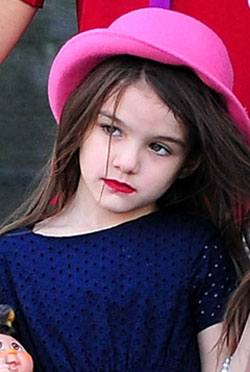 Tom and Katie could hardly deny Suri anything at the time of their happy marriage – but now they fulfill any whim of their beloved daughter, more than ever. They are pampering her and trying to win her love with gifts and fun walks.
Recently, Tom has taken Suri to Disneyland in Florida – the father and daughter rode water slides and stayed in the park for the night – their apartment was the famous Cinderella Castle. Every little princess would like to live in this fabulous building with turrets, and Suri is no exception.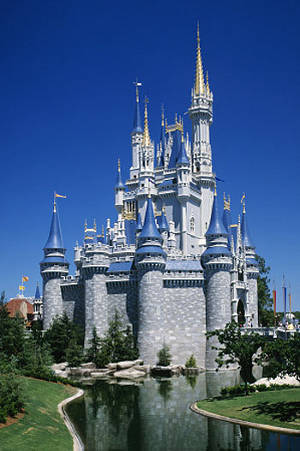 However, the dad had to try to realize Suri's dream. Cinderella's Castle has two royal bedrooms with luxurious furnishings: beds with brocade pillows, a tiled bathroom, and almost wall-size windows. Here you can stay for a night, but only if you are the lucky one. In fact, a night in the castle can not be bought for money – you can only win a special Disney prize, which will give you the right to spend the night in one of the bedrooms.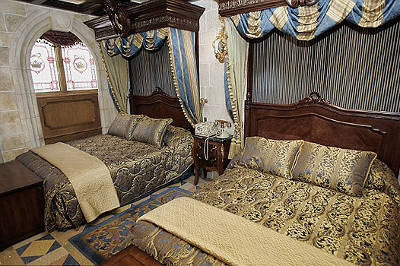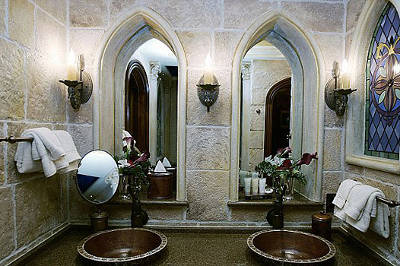 But these rules do not work when it comes to Suri Cruise. The loving parent could not refuse her and used his connections to please a girl. Suri and Tom were given one of the cherished rooms, where the father and daughter were able to stay together – away from prying eyes. When father is near, a fairy-tale always comes true for Suri.
Katie Holmes keeps up with her ex-husband: the actress spends all her free time with her daughter and buys her the things she asks for: shoes with "grown-up" heels, toys and sweets.
Recently Katie has fed her daughter with fast food after a trip to the Museum of Modern Art in New York. Suri ate the harmful delicacies with pleasure, sitting on the steps of a building with her mother. Then Katie gave her daughter another toy – a gift is always a part of Suri's walk with her parents.
If it continues like this, Suri will soon want to jump with a parachute or operate a military aircraft – and her parents will allow her to do that. It's a pity that there was no Mary Poppins's room in Disneyland or in the Museum – the strict and fair nurse would quickly fix the situation!