Bethenny Frankel Knows When to Stop When Being a New Mom
Bethenny Frankel, 39, whose first child, daughter Bryn Casey, will be two months old on July 8, made herself famous for getting onto the pages of Us Magazine wearing a size-4 swimsuit barely three weeks after giving birth… And now she is sure that enough's enough.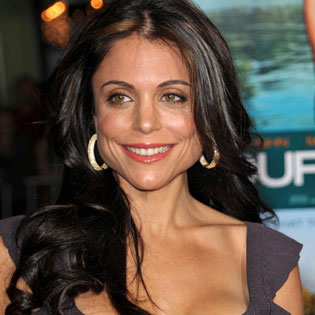 Talking to Us last Thursday at Pampers' Daddy Play Date Fathers Day celebration she said she was about to drop another five pounds but she rather wouldn't. She likes herself as she is now.
Picking up the thread of the criticism she attracted during her pregnancy for insufficient eating and setting up an unreasonable example for pregnant women, Frankel tried to put things into a truer perspective.
According to her, she never tried to give up good things like cheesecakes or desserts; the trick is in knowing when to stop. "I didn't go overboard," she claims. "I think people go crazy and that's why they gain so much weight. People just have to be reasonable: Food is not your best friend or your enemy."
When Us questioned Frankel on her post-baby diet, she described it as normal. Confessing to eating a bagel, a tuna sandwich and chips that morning, she said she doesn't deny herself cakes or ice-creams because she knows when to stop. Never binge – never go overweight is Frankel's motto that she thinks will go down well with every mother.
Source of the image: Realitytea.com.