What Beyoncé certainly did was set the whole Internet raving. First she managed to set a Twitter world record last summer when the mark reached 8,868 TPS (tweets per second) upon the singer's pregnancy announcement at the MTV Video Music Awards.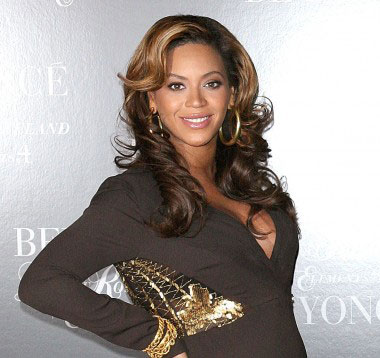 As the following splash of counter current when conspiracy theorists tried to prove that it was a practical joke and the baby bump was really a prosthetic belly petered out ignominiously denied by the singer, the Internet started running up heat all agog for the due date to come.
Although neither Beyoncé and her husband Jay-Z nor their reps venture any information at all about the birth and there are no official reports, it seems that the silence only serves to add fuel to online gossip, speculation, inferences and poor Photoshop feats.
The Beyoncé Baby Watch did take blogs by storm. From the spate of messages it emerges that the pop diva was taken to a hospital in New York and has already gave birth to a girl, the couple's first child. The parents named her Tiana-May Carter, borrowing the name from Disney's The Princess and the Frog where the first black princess was called Tiana.
There is even an alleged baby photo around showing a rather unprepossessing little one. Wonder how much of this will be officially confirmed?