Beyoncé Is Expecting a Girl
Beyoncé couldn't have kept the gender of the expected baby secret for long, but it seems the secret has been divulged before the time came – she is going to have a girl!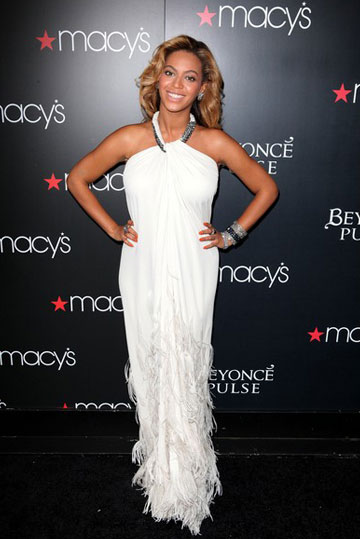 It was Kelly Rowland, the expectant mother's former Destiny's Child bandmate, who inadvertently let the pronoun "she" slip out on Thursday as she was discussing the subject of the baby with Us Weekly at the Cosmopolitan Awards in London.
Touching on the question on her gift for the newborn, Rowland, 30, disclosed that the baby is a girl when she said that "her" dad, Jay-Z, would surely cater for the child fully, so all she would be able to give her is love.
True, Beyoncé and Jay-Z, multimillionaires, are already arranging for the construction of a 2,200 square-foot nursery at their home in New York (as is reported).
Nevertheless Rowland is sure the child won't be spoiled – on the contrary, the parents will take good care to bring up a "very well behaved" girl.
The Motivation singer shared that she was receiving regular updates from her childhood friend and she would be eager to babysit for her, the more so since she had already gotten proper training with Solange Knowles, Beyoncé's younger sister. She had had her deal with her son Julez's soiled diapers, so Rowland professes to be an expert with diapers!
There was also an earlier indication of the baby's sex when Us heard from a source that Beyoncé had been interested in Louboutin baby booties of the pink color.
Her child is expected to arrive in February.
Source of the image: Swankycelebs.