Breastfeeding Should Be a Law for Mothers, Says Gisele Bundchen
The 30-year-old Brazilian supermodel, who gave birth to son Benjamin last December and a few months later surprised everybody by publishing bikini photos showing her excellent figure, puts it down to breastfeeding. For Gisele Bundchen breastfeeding is not just what the doctor ordered, it's something that "should be a worldwide law" for the first six months.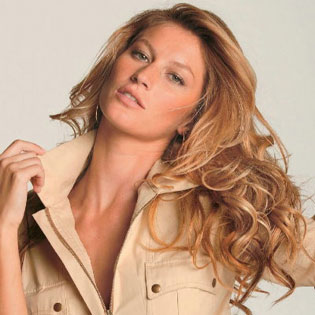 "I think breastfeeding really helped me keep my figure," the model shares with Harper's Bazaar UK, adding that it's incomprehensible for her that some women should neglect breastfeeding and keep their little children on "chemical food".
But Bundchen was taking her pregnancy seriously long before her baby saw the light of day. As an expectant mom, she used meditation sessions to prepare herself for the psychological and physical strains of childbirth. "It's called 'labor' not 'holiday' for a reason, and I knew that," she remarked.
Considering that delivery is going to become a major physical experience in the life of a woman, she thinks it strange that other moms-to-be should approach it without due preparations.
Treating childbirth lightly is senseless for the model who regarded it as "work" on her part. "I wasn't expecting someone else to get the baby out of me," was Bundchen's attitude as she laid heavy stress on the necessity on the part of the mom to be ready for the great event.
Source of the image: Topnews