Celebrities Shell out Millions on Babycare
Babies are dear to us in more ways than one, and celebrities know it. Incredible is the money they splurge on their coming babies to ensure the most convenient conditions.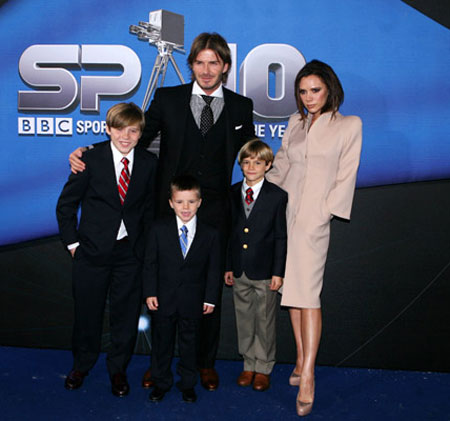 Jessica Simpson
The freshest data are related to Jessica Simpson who, as reported by In Touch Weekly, dished out $2 million securing the whole hospital floor, well-guarded. It's a wad further over Beyoncé's $1.3 million for a Lenox Hill hospital floor which she rented for delivering Blue Ivy Carter.
The sums grow astronomically once the little ones are out. Birthday parties, gifts, entertainment run to thousands for Hollywood's top listers. How many thousands?
The Beckhams
The Beckhams bought a tree house for $20,000 for Brooklyn, Cruz and Romeo and an iCandy Peach stroller for $900 for Harper.
Gwen Stefani
Gwen Stefani's son Kingston cost the singer $15,000 to arrange his 4th birthday, as reported by US magazine.
Angelina Jolie and Brad Pitt
Angelina Jolie and Brad Pitt are sure to drop a lot of money on their family. Forbes reports that their yearly children expenditures come to $10 million. The gift to Pax for the 7th birthday was a private boat worth $7,000.
Jennifer Lopez and Marc Anthony
Max and Emme, Jennifer Lopez and Marc Anthony's twins, have Tom Cruise for Godfather, and he came up with $200,000 when it was time to buy designer christening outfits for them.
Beyoncé and Jay-Z
Blue Ivy Carter, Beyoncé and Jay-Z's long expected treasure, has got a nice collection of things and presents, including a NurseryWorks VETRO Lucite Crib for $3,500, a highchair with a price tag of $15,000, and a PoshTots crib for $20,000. Her heap of toys is worth over $1.5 million (a solid-gold rocking horse alone set them back $600,000!). She has also got a $5,200's worth pink Swarovski-crystal adorned bathtub given to her by Kelly Rowland.
Tom Cruise and Katie Holmes
When Suri had her second birthday, Tom Cruise and Katie Holmes dished out $100,000. An ice-skating visit to the Rockefeller Center in New York cost them $5000. Besides, Suri, who already enjoys a reputation of a fashionista, wanted a bundle of gifts for Christmas that ran to $130,000, complete with diamond earrings and a pony.
Sandra Bullock
Sandra Bullock's son Louis has more artistic inclinations: according to Washington Post, a worthy gift for him was "Peaches" by Andy Warhol that cost $14,000.
Mariah Carey and Nick Cannon
Mariah Carey and Nick Cannon have twins Monroe and Moroccan, whose nurseries, as reported by HollywoodLife, ran to the neat sum of $1 million.