Christina Hendricks Doesn't Want Kids
Christina Hendricks' two years of marriage (well, yes, not quite two years) have been running on careers and mutual help, and the Mad Men star doesn't want to change anything – even it's a question of having children.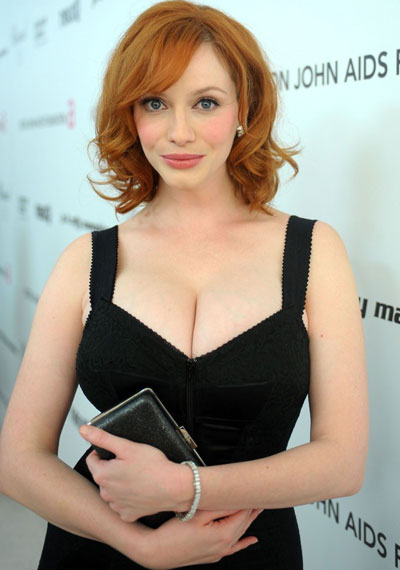 The 36-year-old, talking to PEOPLE at the I Don't Know How She Does It premiere in NYC on Monday, said she and her husband actor Geoffrey Arend spend a lot of time together helping one another whenever they can break free from their work.
But it's not all work – "we've been doing a lot of traveling … and going back and forth," Esquire's 2010 sexiest woman in the world says. They just like to be together and never mind if anything goes wrong a little.
Hendricks is currently playing a single working mother for her latest film, but when asked whether she feels like she wanted to have a baby herself, she says no, the time is not ripe and she's got too much work to snap out of it.
But the family has time for treating themselves to a hearty meal. According to Hendricks, her 33-year-old hubby is such a good cook – and enjoys cooking! – that she is getting accustomed to his taking over the stove work. "I think he's surpassed me now in his culinary talents," admits the actress.
Source of the image: Christinahendricksgallery.