Claudia Schiffer Is Pregnant with Third Child
No sooner than all news agencies had reported a triumphant comeback of the 90-s iconic model Claudia Schiffer that she brought another surprise. She recently confirmed being pregnant with the third child, according to the UK newspaper Grazia.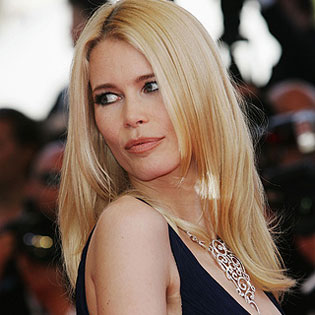 The 39-year-old model is married to the filmmaker Matthew Vaughn (their wedding was in 2002) and has a son Casper, 6, and daughter Clementine, 5. Yet Claudia said nothing as to whether she would put a hold on her career.
It seems the crisis spawned sort of baby boom among models. Gisele Bundchen, Heidi Klum, Camila Alves, Adriana Lima and Karolina Kurkova all surprisingly announced their pregnancies over the past year.
Heidi Klum even launched her own maternity clothing line. Schiffer is keeping up, planning on launching her clothing line for expectant moms, too. Is it that the models don't rule out having more babies in future?
Source of the image: modelinia.com.