Demi Moore to Adopt a Child to Fight Loneliness
Demi Moore is ready for the most extreme actions to somehow save herself from the worrying after her divorce from Ashton Kutcher. It has been announced recently that the actress is going to adopt a child.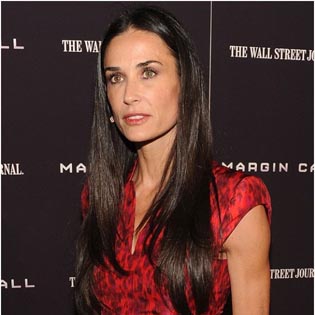 The rumor goes that Demi Moore is trying to cope with tantrums caused by Ashton Kutcher's romance with Mila Kunis. Paparazzi found out that the actress is in a great mood and has a new boyfriend, whom they are now on holiday with. Moreover, the actress is going to adopt a child. She wanted to do it, being Ashton's wife, but the marriage ended in divorce. Now Demi wants to do it without him.
However, the friends of the 49-year-old actress try to dissuade Demi from this difficult decision. A friend comments:
"With the state of mind she's in, the last thing Demi needs is another child, She feels abandoned, but she has to realize that she can't just replace her own children by going out and getting new ones – it isn't that easy. "
Perhaps this step is prompted by the fact that her and Bruce Willis' daughters Rumer, Scout and Tallulah want to get a court injunction prohibiting the mother to stay in touch with them.
By the way, the daughters disappointed Bruce Willis by giving no support to their mother during a difficult period following the divorce from Ashton Kutcher. The actor even threatened to block all of their accounts.