"Disrespectful" Jane Pitt Interferes with Parenting Her Grandchildren
Brad Pitt's mother Jane seems to know how to annoy her future daughter-in-law Angelina Jolie. Now the enterprising mother-in-law questioned Angie's educational methods.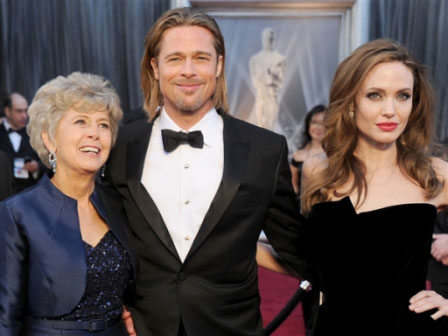 It's no secret that the couple's six-year-old daughter Shiloh prefers to dress like a boy and seeks to emulate her older brothers in everything. Angie is not opposed to her daughter's wish, but Jane Pitt, on the contrary, is not satisfied with her granddaughter's appearance and behavior.
Sources say that Angie gets infuriated with the fact Grandma keeps buying Shiloh girly clothes:
"It's well documented that Shiloh likes to dress like a boy. But Jane still insists on buying her fairy costumes and princess dresses, which Angelina finds very disrespectful."
This is not the first time that Jane Pitt makes the actress angry. Most recently, Brad's mother has written a letter to a local newspaper urging the Americans to vote against Barack Obama in the upcoming elections because of his support for sexual minorities. They say that Angie immediately phoned her future mother-in-law:
"Angelina called Jane and told her she believes she's setting a bad example for the kids."
We just have to hope that Mrs. Pitt and the would-be Mrs. Pitt will get along and will be able to compromise.