Everyone's planning for the new year – as for Fergie's plans, they are very much family-oriented.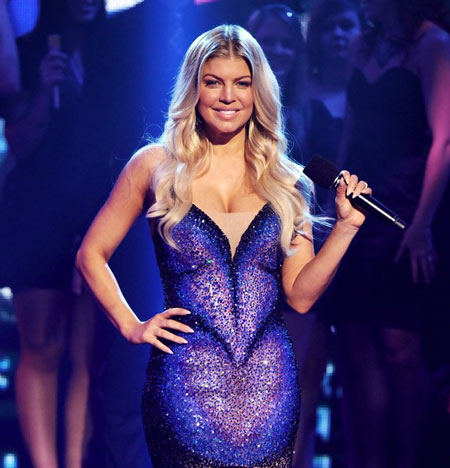 Sharing her plans with PEOPLE, Fergie says this year may be the one to expand her family after three years of marriage to Josh Duhamel, 39. She intends to concentrate on the special man in her life, who has been staying around since 2004.
When asked at the grand opening of The Mirage's 1 OAK Las Vegas on New Year whether her family plans include a baby, the singer replied: "Maybe, who knows? We'll see."
Fergie, 36, got the crowd heated up with Kanye West, but her thoughts are straying in another direction. She is thinking of staying at home more, being tired of "having to sleep in a different city or country every night." Redecorating the home is another great 2012 plan – but if the changes will be revolving around a nursery, the singer didn't say.
But first and foremost is togetherness. What she is looking forward to most is doing things with Duhamel, watch sports events, living out her life without having to keep to a schedule – in other words, have her life "nice and refreshing"!