Giuliana Rancic Can't Get Pregnant?
Giuliana Rancic, 36, has been struggling with her infertility issue for the last two years and has grown tired of incessant referrals to her weight. The E! News host denies vehemently that her thinness has anything to do with the problem, and insists that people who stick to this idea do this due to their ignorance.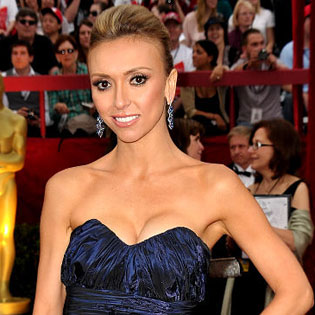 True, she has a lot of evidence to furnish corroborating her point of view, celebs with slim fatless waistlines that have children, like Kelly Ripa or Victoria Beckham who is expecting her fourth.
Rancic confessed that she went so far as to personally pinch Gisele Bündchen to ascertain whether she has got a fat layer on her body – and found none.
And if she is outspoken about her (unsuccessful so far) attempts to get pregnant on the Style Network's Giuliana & Bill, that doesn't mean she likes to be pestered with mentions of her figure.
Rancic keeps receiving what she calls "ignorant comments" in amounts that excite her indignation. Fashion stylist Rachel Zoe, another celebrity endowed with a small frame, who got pregnant last fall, makes her latest trump card. "Rachel Zoe is pregnant! To all the haters, get informed!" exclaimed the TV lady.
It's up to doctors to judge how much a person's body weight influences one's ability to conceive, Rancic reminded those who prefer to harp on the subject of weight.
Stinging comments aside, the Rancic family are still unable to get round the problem. Giuliana confessed to UsMagazine that she had gotten over 60 IVF shots per month, a measure supposed to have stimulated conception. These attempts had been going on for two years during which the famous host felt like a lab rat popping in and out of clinics.
"I forgot what it was like to feel normal," Rancic complains telling that she wants to lay off treatment for some time.
Source of the image: Nydailynews.