How Celebs Stay Fit after Pregnancy
A good sweaty workout has always been fine for the shape, but while the summer is still with us there's a good reason to exert yourself in a more homely and pleasant way – just taking the kids in a park and romping around with them. With many a celeb mom who have to keep fit for their career, it's one of the favorites, although, naturally, they manage to stay slim in various other ways. It's worthwhile to have a peek into their daily body-molding secrets – how different are they and what hints can we pick up?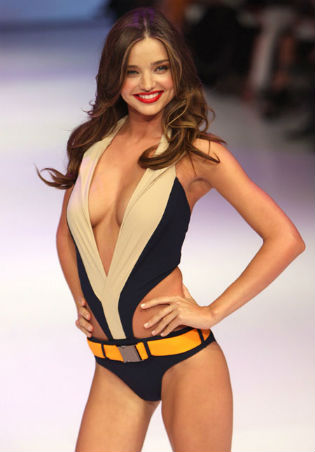 How Does Gwen Stefani Keep Herself in Shape
In Stefani's hectic life, what with her new album and a promotional tour, there will always be time for taking care of her body. In her recent interview with Harper's Bazaar she said that she would rather not talk about her body so often, and there is nothing much to it – "you just have to eat healthy, work out, and torture yourself!" Yet she likes to look good in different clothes, so she has to keep herself in shape!
Pink's Hot After-Baby Body Secrets
Having daughter Willow Sage Hart, Pink is always on the horns of a dilemma these days: whether to head for the gym and put in some good exercising or stay with her kid? Pink invariably chooses the latter. Though she can afford it, she's got her CoverGirl pics and her new album, and she is on the top of her form bodywise too!
Miranda Kerr Opts for Yoga and Pilates
The Victoria's Secret model also looks gorgeous notwithstanding her relatively recent pregnancy and birth of son Flynn. This is mostly due to her ongoing high physical activity – it's years and years Miranda Kerr has been into gymnastics and yoga (coming to 15!). Working her body is a natural thing for her, plus her habits to walk a lot and have fun with playing games in the open air.
Jennifer Garner Is Also Hot after Three Pregnancies
Now Garner is the one who is often surrounded by her three children, and there is usually one or another of them sticking to her side. She seems to be ever on the move carting the kids about or sharing the playground with them. Speaking with Self Garner once said that she makes a point to do her daily exercises but she doesn't care if she has to miss them now and again – she's not going to make it an issue.
Julia Roberts: Young Body at 44
Roberts, 44, has a strong incentive to stay healthy and fit for years to come in her three children. "You want them around for a thousand years, and you want to be there for them for a thousand years," is her driving force to keep up doing her personal mixture of workout and aerobic under the guidance of her long-time trainer Kathy Kaehler, and she means to look great beside her children!
Kate Hudson's Secret of a Toned Physique
There's always a way to introduce some kind of workout into everyday life, believes Kate Hudson, as well as a need to stay away from worthless things. One of those whose appearance is invariably in the public eye, she doesn't give it a thought, but she's often out riding or scootering with her family. Though she says "it's important to be conscious of your health," what occupies her thoughts more is how she is bringing up her son Ryder Robinson and maintain happiness within her family.
How Does Gwyneth Paltrow Maintain Her Body
Paltrow is arguably the most ardent believer in workouts, evidenced in her acquiring ownership of a chain of gyms, and she is never lax in her training – it's 5 days a week an hour and a quarter rain or shine, after she takes her children over to the school. She sticks with her favorite Tracy Anderson system. She spilled to The Sun (UK) that consistency does the trick, and there can be no other secret about it.