How Is Hilary Duff Dropping Baby Weight?
It's 4 weeks since Luca Cruz Comrie was born, and 4 weeks of Hilary Duff's passionate involvement in motherhood. Well, Duff keeps proving she is ready for all challenges there can be!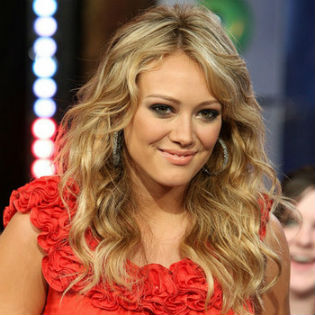 One of the "really wonderful" challenges is breastfeeding, shared the 24-year-old mother with Us Weekly on Tuesday, but nothing beats the feeling of acute love – "incredible amount of love" – when she wakes up in the morning and knows she is going to see her baby.
Duff feels so much love that she wants to share it, so she has joined the Johnson's Baby Cares Save the Children support campaign organized to furnish Johnson's Care Kits to needy families with little children.
It was a logical decision to make for Duff, her having been helped along when growing up with Johnson's Baby products – like millions of babies like herself. "Now that I'm a mom, I'm inspired by initiatives to help other moms and babies throughout the world," the Lizzie McGuire star said, quoting Save the Children's statistics about 90% of children in the US living in areas with a high risk of natural disasters. No matter what may happen, families must have means that enable them to give proper care to their babies.
The Johnson's Baby Cares campaign for Save the Children that Duff is backing up is out to raise funds for poor and disaster-stricken families and ensure their being provided with essential Johnson's products like Johnson's Baby Powder, Johnson's Baby Lotion, Johnson's Baby Shampoo, Head-to-Toe Baby Wash and Desitin.
Probably Duff can be involved in the campaign because she is getting lots of help at home from hubby Mike Comrie.
The actress gushed about Comrie who is always popping in to see if he can help with diapers and things and makes babycare additionally exciting for her. "He's a natural," she said, grateful for his assistance – which she certainly needs!
As soon as she could, Duff set about getting her workouts, and enrolled for SoulCycle spin classes (with Comrie's company too!). Although she is a little longer than a week for the classes, the actress told Us, she has already become obsessed with them. The reason? The classes are only 45 minutes long, but they manage to squeeze out a lot of sweat in the time, which is a good show for any fitness workout.
Nevertheless, while doing her best to bring down the weight, Duff never means to overdo it for the sake of a quick and impressive result. She resumed her workouts because she had been missing them during her pregnancy and birth, she explained. "I need endorphins… to be a happy person," she said, but she fully realizes the difference between regaining the pre-baby body and becoming a workout freak.