How Did Jessica Simpson Lose 60 Lbs of Baby Weight?
Everyone could witness the metamorphosis of the famous blonde's figure, and the reason for that was not even tight jeans, but a truly impressive body weight. During pregnancy, the singer and designer gained up to 30 kg (60 lbs). Regaining her good shape after giving birth proved to be not so easy as eating macaroni and cheese, which Jess had enjoyed while being in a family way.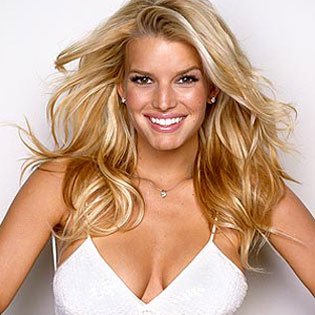 Without hesitation, the famous blonde signed a contract with the Weight Watchers company, which helps celebrities lose weight. The result is the loss of baby weight during the period of six months!
Looking at Jessica Simpson, who is radiating happiness, we can not but tell you about the main principles of Weight Watchers. It is not a diet, it is the development of special eating habits, when all the excessive weight is removed on its own. You can stick to this way of eating for the rest of your life. Even sport activities are not necessary, however, active games, walking, the refusal to drive a car, and so on are very welcome. You can eat anything you want, but in reasonable quantities. What are they? The main thing here is the table of "food points", which assesses each product. For example, 125 grams of roasted fowl "cost" four "food points", a 50-gram boiled egg brings you two "food points", and 16 grams of wafers are also worthy of two "points".
The basic rules of weight loss, which Jessica Simpson followed are as follows.
One should eat often, at least four times a day: hunger is unacceptable. The food you are allowed to eat during the day should be distributed between breakfast, lunch, and dinner. By no means you are allowed to have a bite at night to finish eating the food remaining from the day's "program." It should not be added to breakfast the next day either.
It is also recommended to drink milk or yogurt instead of tea and coffee. In general, you should try to drink at least eight glasses of water per day.
Dairy products and plant foods should be a priority.
It is necessary to eliminate sugar and sweet foods (sweet pastries, jams and chocolate).
When eating, you should stick to "the principle of a plate". Mentally divide the plate into four parts, fill two quarters with vegetable food, keep the third segment for animal source foods, while the fourth part should be for cereals and porridges.
Would you be able to do it?