Kate Hudson's Post-Baby Body Secrets
Actress Kate Hudson, 33, was the key figure on the red carpet at the opening of the Venice Film Festival. In Italy, the mother of two sons demonstrated her perfect figure, the beauty of which could not be concealed even by the evening dress made of the finest chiffon and embroidered with beads.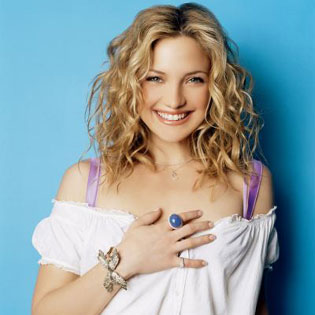 However, the actress admitted that her superb figure cost her great effort, and it was especially difficult for her to recover after the birth of the second son, Benjamin. At first, it seemed that the old shape would not return, especially when Kate saw the covers of glossy magazines with slim young moms, like Beyonce or Victoria Beckham. But the desire to be beautiful overcame laziness and lack of confidence.
To bring her figure in order and to return to her tightened shapes, Kate Hudson literally had to sweat a lot. The actress was persistently involved in sports for six hours a day, and the result was not long in coming.
According to Kate, she spent six hours a day practicing vigorous physical activities. She spent 45-55 minutes doing cardio training, then she had an hour of Pilates or yoga and repeated the training three times a day.
It would be interesting to ask Kate, how much time she spent with the children if 6 hours a day were always devoted to training and whether she had enough strength for her sons, being tired after the gym. Unfortunately, hardly any mother of the "mere mortals" class can indulge herself with so many exercises a day – not every family can afford having a babysitter.
Kate tried such kinds of fitness as running, pilates, cycling, and dancing. The star admits she does not manage to always restrict her diet, so she prefers to burn these calories during an additional hour of training. Kate is known to adore buns with cream and jam and cannot refuse eating them!
New Kate Hudson cannot be called a "bun" herself. Her perfect body can be safely regarded as the standard for all mothers and those who are going to keep to a healthier life, but are still waiting for another "Monday" to start taking care of themselves. It is just that if you do not have any nurses or assistants who will take care of the children and will give you the opportunity to go in for fitness 6 hours a day, we recommend you not to follow Kate Hudson's example. You'd better spend just an hour a day in a gym, trying to get a slender figure, and devote the remaining time to your children, but: give up your favorite buns and biscuits.
Watch the video below to see Kate Hudson's stunning post-baby body at the Venice Film Festival: