How Will Kate Middleton's Child Look at 25?
While we're assuming what sex Duchess Catherine and Prince William's baby will have, whether they have agreed upon the name, and whether grandmother Queen Elizabeth II will allow to appoint the Middletons to be godparents of the baby, the British people dream about how this baby will look like at the age of 25 years.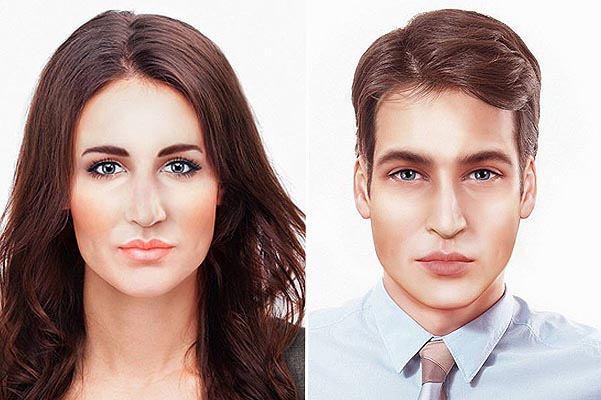 "Photo robots" of the future heir (heiress?) appeared in the Internet long ago – and they range from rather amusing to downright creepy ones – but illustrators Nickolay Lamm and Nikolett Meresz approached the case in a very responsible way and turned to genetics expert Jenny Chen for help.
Together, they found out that the unborn child could have blue eyes (like those of the father) or green eyes (just as Catherine has) with equal probability. However, only they know the reasons why both the boy and the girl have blue eyes as represented in the portraits.
It did not take the creators much time to decide what the shape of the eyes would be: almond-shaped mother's eyes. The baby may also get the olive skin tone, dark hair and dimples from the Duchess. From the father, the baby will inherit just the nose and full lips.
In general, this work of art should better be left for you to judge. What do you think about the future faces of the British monarchs?