Kate Middleton Chooses a Hypno-Birth
The Duchess Catherine and Prince William are solemnly silent about the birth details of their first baby, and the future event is associated with new facts: it has been reported recently that the Duchess is going to choose hypno-birth.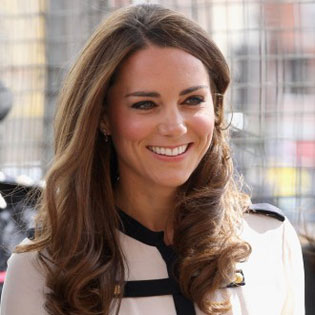 It is reported that Katherine hopes to give birth naturally and avoid pain. Buckingham Palace comments on the news with the same courtesy it usually practices to react to any "insider" information:

"We appreciate it's a happy occasion, but there are some matters which should remain private to the duchess."
Meanwhile, the future of the unborn child is already painted in dark colors: the media in the Canadian province of Quebec have published a troubled article about the act of ascending to the throne. The lawsuit of Laval University professors claims that the Canadian government signed an act to change the law of succession to the throne at the summit of the Commonwealth of Nations, violating the constitution of the country and failing to obtain the preliminary approval of each of ten provinces of Canada.
If the Superior Court of Quebec satisfies the claim, the court trial procedure can last from about six months to five years. If the monarchs are going to have a girl, she would no longer be guaranteed the throne (although most people are confident that it will be a boy).
While the court is considering the lawsuit, the UK is busy preparing for the solemn event: Prince William has returned to London from his service in England, Duchess Catherine has made her last public appearance before maternity leave. Buckingham Palace has announced that there will be fireworks in honor of the birth of the baby. The salute will take place in Hyde Park and the Tower. By the way, if a girl is born, she will be welcome with 20 volleys, as if a boy is born, he will get 41.
We are looking forward to the significant date!