Kate Middleton Drops Baby Weight
Paparazzi managed to take a picture of the Duchess' body only one month after childbirth (her son George was born on 22 July). Journalists have analyzed Kate's efforts on losing weight after giving birth and rated it very highly.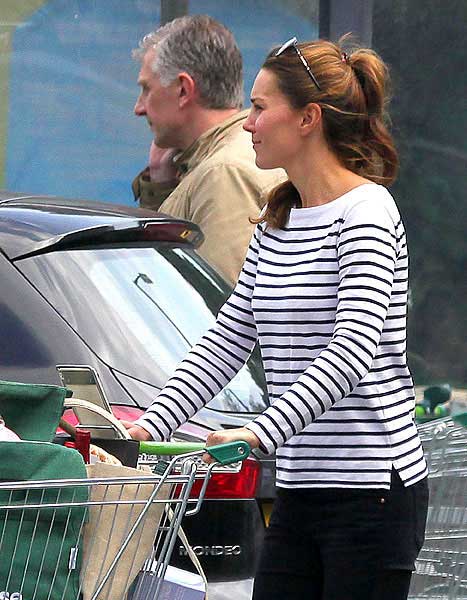 On 26 August, Kate was walking in her hometown of Anglesey (Wales). The 31-year-old Duchess of Cambridge left her son at home and went to the local Waitrose supermarket.
Middleton has fully regained her shape after giving birth! No belly, tightened hips and a thin waist. She can even wear a sweater with horizontal stripes.
The journalists of Us Weekly suggested that Kate is unlikely to do anything special for weight loss. No diet or fitness. After all, the Duchess continues to breastfeed. However, they say that Kate does not miss yoga classes. That is all she does to keep fit.