Kate Middleton Is Expecting a Daughter?
A new wave of rumors about the firstborn child of Prince William and Duchess Catherine was raised by the expectant mother herself. During a visit to Grimsby, she was presented with a teddy bear – and the unexpectedness of this gift caused Catherine's "slip of the tongue":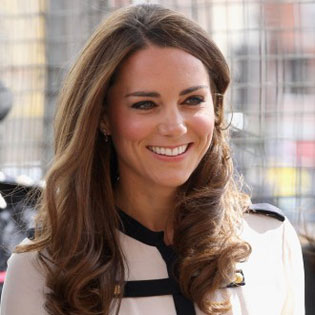 "Thank you, I will take that for my d ….".
Then, according to witnesses, she interrupted herself, got embarrassed and silent. The local resident, who had presented Catherine with the toy, decided to clarify it:
"You were going to say daughter, weren't you?"
Catherine immediately shook her head and gave a negative answer:
"No, we don't know! We're not telling! "
Despite her comments, the rumor that the royal couple was going to have a daughter spread in the tabloids at the speed of light.
We are sure that the spouses themselves will reveal the sex of their first child soon: be that as it may, Catherine gets along with both boys and girls equally easily and, judging by the pictures of her official visits, she will definitely be a model mom.