Kate Middleton to Give Birth in July
The website of the Duke and Duchess of Cambridge has posted the officially confirmed date when the most famous pregnant woman in the world is going to give birth.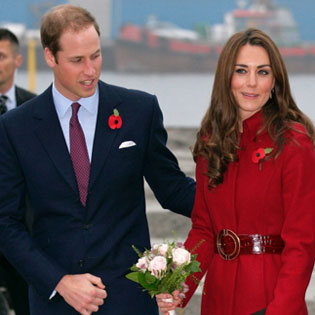 According to the website, the state of the Duchess of Cambridge has improved significantly after her toxicity ailment in December. It is stated in the official release that the Royal Highnesses Duke and Duchess of Cambridge are pleased to confirm that they are expecting a baby in July.
The journalists managed to obtain a few hot pieces of news from this brief message. Firstly, the pregnancy has been confirmed. Secondly, it became clear that the couple were waiting for a single child, and not twins. Previously, several publications reported that if Kate were pregnant with twins, the difficulties would be connected not only with labor itself, but with the choice of the child to claim the throne as well.
Some of you might not know that there appeared a decree of the Queen of Great Britain last week, which stated that Kate and William's child, regardless of gender, would be the third to claim the throne – after Prince Charles and Prince William.