Kate Middleton Pregnant, Hospitalized
For Kate Middleton pregnancy is the time to be very careful, so her schedule has to get disarranged when she adjourns to a hospital for treatment.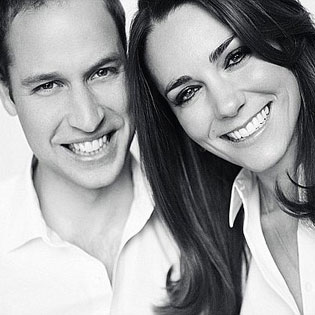 The first inkling that the royal baby is on the way was given out on Monday; almost on top of it came the news that Middleton canceled three of this week's public appearances and was taken to King Edward VII Hospital in Central London suffering from Hyperemesis Gravidarum, an abnormally severe form of morning sickness.
For the time being her hospitalization spell is expected to last several days. While the 30-year-old expectant mother is recovering from the bout, she will have to pass Wednesday's ICAP Charity Day and Winter Whites Gala in aid of Centrepoint and the British Military Tournament at Earl's Court during the weekend, as Us Weekly had from a St. James's Palace representative.
Hyperemesis Gravidarum, a condition that occurs in less than 0.1 % of pregnant women (whereas 3 out of every 4 women experience slighter forms of morning sickness) brings on vomiting, dehydration, lightheaded sensation and leads to weight loss and fainting. It has to be treated, and bed rest is recommended.
Ever since their marriage last April, Prince William and Middleton have been wanting a baby. It has always been one of prime considerations in their family, an inside source told Us even before the news was out.
While everything possible is being done to protect the mother's health, the official statement from the Palace is out announcing that members of both families – including the Queen, the Duke of Edinburgh, the Prince of Wales, the Duchess of Cornwall and William's brother Harry – are happy and look forward to welcoming the royal baby.