Is Kate Middleton Too Lean for Pregnancy?
The British fashion and tabloid press anticipates the major news, that is the pregnancy of Kate Middleton, the Duchess of Cambridge. At the interviews, she is flooded with questions about the estimated date of conception. Being in the agonizing expectation of the news about the procreation of the royal family, the Tatler fashion magazine decided to devote the February issue to Kate. The cover has the portrait of the Duchess and the huge headline "What to Expect When You're Expecting?"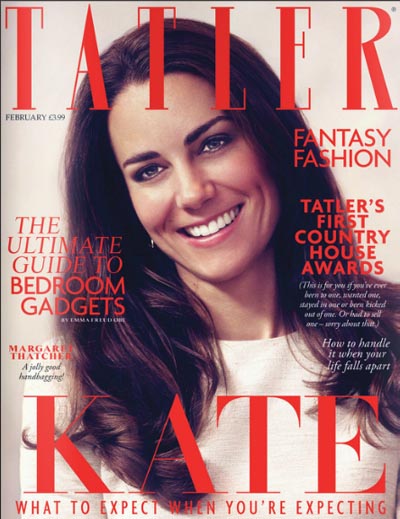 The article is devoted to Kate's happy marriage with Prince William. The duchess also jokes about the boom of the news around her pseudopregnancy.
The public is very concerned about the health of the heir's to the British crown future mother. Before the wedding, Kate Middleton used to have the British 10th size, but the tedious preparation for the wedding and all the experiences have contributed to her rapid weight loss. Now Kate is wearing size 6. The supporters of the Duchess are seriously worried whether the 30-year-old Kate is able to give birth to a healthy baby.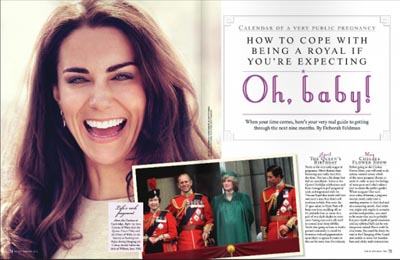 A source in the British media reports that Kate is actively involved in sports in order to "build muscle", after she was criticized for being too thin in her arms and legs. They say that at school Kate was much mocked at because of her being skinny, and that is why Kate is still incredibly shy.