Kevin Federline Becomes Dad for the Fifth Time
Kevin Federline became a father of five on Monday evening as his two-year-long girlfriend, Victoria Price, gave birth to a baby girl, the happy dad informed Us Weekly exclusively. The delivery went well and both the mother and the child are in good health.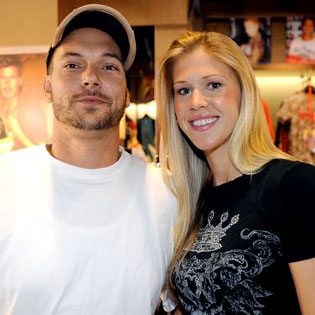 This is the fifth child for Federline, 33, a former volleyball player and now a special-education teacher, ex-husband of pop star Britney Spears. He had two sons with Spears, Sean Preston, 5, and Jayden, 4, who, he said, were delighted to become big brothers to a girl. Before that he had two children with ex-girlfriend Shar Jackson – girl Kori, 9, and boy Kaleb, 7.
The fifth girl was named Jordan Kay, a name that had been waiting for her for quite a while. Back in April Federline expounded on the choice to Us saying that Price, 28, had always wanted to have a girl named Jordan. Later they thought they were going to have a boy, but because the name Jordan still fitted, they settled on it in any case.
It seems that the logical succession of the happy event must be marriage, and Us tapped Federline for that. He replied he was thinking of it but hadn't quite braced himself to pop the question.
Source of the image: Internalaggress.