Kim Kardashian Frowns at Breastfeeding in Public Places
Kim Kardashian, 29, knows few greater joys than being an aunt – her nephew Mason turned 5 months, and know what? There may be another nephew or niece coming soon!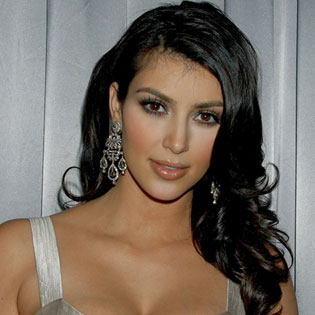 Khloe, on the 9th, at the shooting of Talk Stoop in Brooklyn, when telling she was not pregnant, nevertheless did let drop that she hopes to be one day soon… And the next day she went to the Lakers championship to root for her husband Lamar Odom.
But being a child-loving woman doesn't mean Kim stands for unreserved child-caring in public.
Friday she Twittered her indignation when observing at lunch a woman at the next table breastfeeding her baby without covering herself up.
The embarrassing scene over, the woman proceeded to care for her baby putting it on the table and changing the diaper. Too much for one lunch for the E! reality star.
Kourtney, 31, was also in that interview discussing children (She had made it up again with Scott Disick, by the way).
She hates it that her son should be on TV too. Kourtney would have liked it to be different… But she doesn't want her son out of sight either, and at least, she says, "I don't have to go to an office!"
Source of the image: yahdigg.files.wordpress.com.