Kim Kardashian Reveals Her Daughter's Name
Kim Kardashian and Kanye West's daughter has become one of the most talked about babies in the world even before she was born. And now, while the new parents are keeping silent, the media is already discussing the baby's prospective name – Kaidence Donda West. But that's not the real name of their baby girl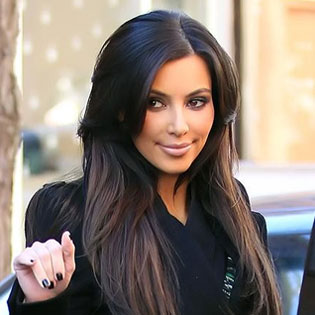 This name, with reference to the sources close to the couple, was posted on Media Takeout. So far it has not been possible to find out if this is a true name or just tabloid machinations. There has even been a version that Kim and Kanye 'accidentally' revealed the name to see the reaction of the public – whether the fans will like it.
On the other hand, the first part of the name starts with "K" (a good tradition of the Kardashian family), and the second is the name of the rapper's mother. In addition, the fans of the star couple have agreed on the short form – KEI. In the meantime, we just have to wait for an official denial (or confirmation) by Kim and Kanye.
Update: Now it's official and, thank God, Kim and Kanye didn't name their Daughter Kaidence Donda. Her name is North West.