Kim Kardashian's Pregnancy Planning
The 30-year-old reality star who enjoyed a surprise engagement recently said it was a "dream came true" as she is priming herself for a wedding. She claims to be "lucky" and "madly in love" with her fiancé, yet she feels that her happiness would be incomplete without a baby – and the sooner the better!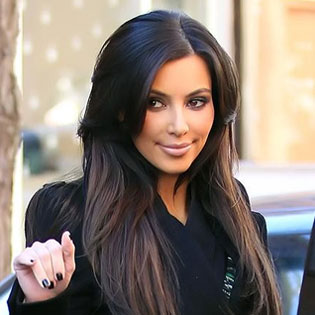 Cornered at British Glamour Women of the Year awards in London on Tuesday by Us Weekly, Kim Kardashian gushed that she couldn't wait to become a mom. She said she hoped to have some glad news "by the end of the year."
Since it would be somewhat difficult for her to actually give birth before 2012, she added that at least after the wedding they would give it a good try – she and her lover man Kris Humphries. (She has been dating Humphries, 26, a New Jersey Nets player, since December.) Kim claims to be excited over the prospect of embarking on a new period of life as a wife and mom.
Although Khloe was heard saying that the family was set for a grand affair to bring to minds the famous April wedding in London, Kim doesn't endorse the idea. She is thinking about something "special and intimate" with only the family and close friends attending.
One of the imminent changes will be the changing of the name. While toying with the idea to become Kim Kardashian-Humphries, Kim is firm on separating her home life and social life. Whatever the official name, she is going to be all Humphries in her private life, but will retain the Kardashian moniker for the reality shows and pother numerous projects.
Source of the image: Musicrooms.