Kristin Cavallari's Pregnancy Problems
Kristin Cavallari and her fiancé, Chicago Bears quarterback Jay Cutler, have their first child coming on, and the baby is already so big that the mom is restricted in movement. Often it is up to the 25-year-old's Mr. Right to make her life comfortable. On Monday Cavallari tweeted that Cutler treated her to lasagna. "He takes such good care of me," she raved.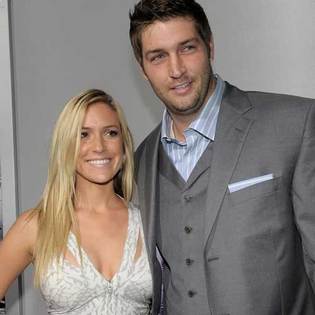 Although her baby bump is cumbersome, the pregnant actress has managed to retain some of her prior shapeliness – to some extent owing to her careful dieting and staying true to raw seafood, while all this time, according to her Twitter posts, she is longing for sushi.
The news that Cavallari and Cutler, 29, are going to have a boy, first surfaced in January after they had resumed their engagement in November 2011 (they were previously engaged in April 2011 but broke up in July).
Asked about her impressions by Us Weekly in December at an Alice + Olivia event, the actress said she had an interesting year in spite of "a lot of ups and downs."