LeAnn Rimes Has Never Tried to Conceive
LeAnn Rimes has to keep fighting off pregnancy rumors even into 2012. Her Twitter followers seem to be expecting her to bear Eddie Cibrian's baby practically any day now, and she has to tell them to hold their horses time and time again.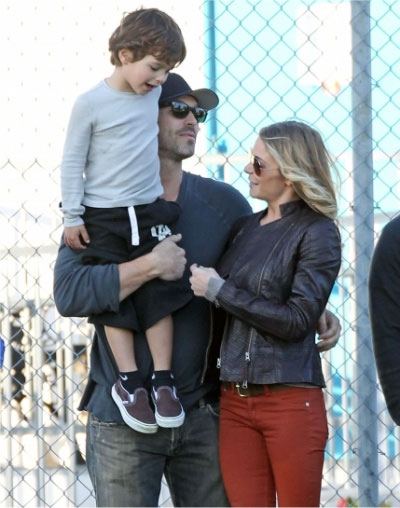 On Monday the Nothin' Better to Do singer for the umpteenth time asked some of her fans to "stop discussing my ovaries," adding that she had never attempted to conceive. In her opinion, conception often comes a great problem for couples, some of which have to go on trying for a long time and fail.
The Grammy-winning artist confessed the ongoing pregnancy rumors make her feel confused – although she would often laugh at some nitwit speculations she read. She believes it's a crazy game to concoct articles and false news out of nowhere.
Rimes, 29, is 10-month-long wife to her Northern Lights costar Cibrian, 38, who has two sons, Mason and Jake, from his previous marriage to Brandi Glanville. While she is childless, she is taking care of his children looking upon them as her own.
Not that she is all out to replace their mother, as the country singer explained in her blog last September. But raising children "in a loving, safe and proper environment" is always one of a woman's chief issues.
Her husband, she wrote, had wanted her to regard them as a family from the beginning, and she had grown to consider Ciprian's boys as part of her family whom she is sharing with their biological mother – "and hopefully one day another wonderful man."