It finally happened to Mariah Carey! After a miscarriage and wearying attempts to conceive, after a false alarm on March 27 when she was rushed to the hospital with contractions which didn't end up in birth, she became a mom – and on the day of her fourth wedding anniversary too!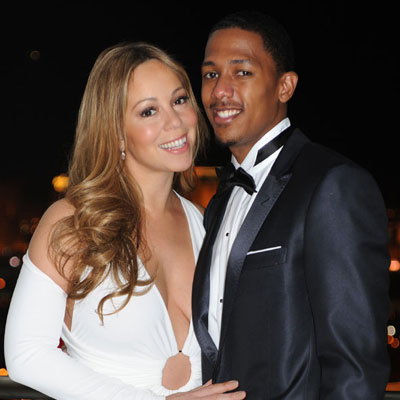 As officially confirmed by Carey's rep to Us Weekly, on Saturday the Grammy-winning singer, 42, and her husband Nick Cannon, 30, became parents to twins, a boy and a girl. The children were born at a hospital in L.A. a few minutes after midday.
When Carey went into labor, Cannon got her in their Rolls-Royce Phantom to the hospital at once. The singer stayed cool – she believed it was another false onset – but her husband was all in a flurry. According to Berger's story to the Associated Press, Cannon even couldn't find his way to the maternity ward and got lost in the hospital until a nurse showed him the way. It all reminded Burger of an I Love Lucy skit.
(The TV and radio host had known beforehand that he would be overwhelmed by emotions in the delivery room long before the actual event; his Twitter messages told of his attempts to brace up for the great moment. He proclaimed to be "in awe" of his wife for her strength in the face of the childbirth ordeal.)
During the delivery music was playing, Carey's 2006 Number One single We Belong Together chosen for the occasion.
The girl came first, born 18 inches and 5 lb 3 oz, and then the boy who was an inch longer and 3 oz heavier than his sister.
Recounting his hospital experience to the Los Angeles Times, Cannon said that the twins seem ready to come out of the natural incubator, but it's better to keep them in for a longer time, so there they will stay.
The happy couple haven't decided on the names of the twins yet.
Source of the image: Zalononline.