Megan Fox Screaming for Epidural
Megan Fox did not want to talk about her pregnancy, but she tells about the daily life of a mother with pleasure. During the Access Hollywood talk show, the 26-year-old actress told what her childbirth was like and how she raised her son Noah.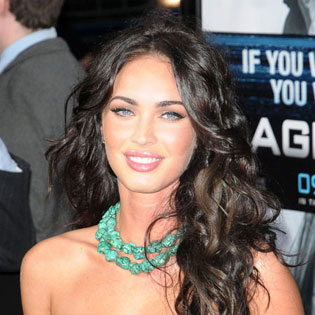 Megan Fox, who became mother for the first time in September, said:
"Until you have kids, you can't imagine how much you could possibly love a human being. It's really intense and really overwhelming and amazing."
The star of "Transformers" also admitted that giving birth to a baby was not easy for her (well, is there anyone who really did it easily?):
"I was screaming for an epidural when Brian was driving me to the hospital because my water broke on its own. It was level orange alert pain. It hurts so bad. It was so intense. And I thought I was gonna be really tough and make it, I was gonna labor to like 8 cm … but the first contraction that I got was horrific! "
However, despite the pain, the actress never forgot about her appearance:
"I had wet hair so I was trying to blow dry my hair before I went to the hospital," she laughed. "I didn't want to go to the hospital with wet hair!"
Megan gave birth to a healthy baby boy on September 27 this year. The happy parents named the baby Noah.
By the way, in a recent interview, Brian Austin Green unveiled the mystery of his son's birth and thanked Reese Witherspoon. The actor believes it was due to Reese that he and Megan Fox were able to conceal the fact of becoming parents for so long.
According to Brian, they were very lucky. They even wanted to send flowers to Reese. She delivered a baby immediately after Megan! Speaking about his wife's labor, Brian says it took place in a relaxed atmosphere. They secretly arrived at the hospital at two in the morning – so that no one knew about it – and stayed there for two days. And then the newspapers blossomed with the news that Witherspoon had given birth to a baby. Brian Austin Green admits they were lucky! When they left the hospital no one knew about it, since all the attention was given to Reese. Once they came home, he and Megan decided to keep the birth of their son secret as long as possible.
Megan Fox, who has become slim again, is attending social events, leaving Noah at home with a babysitter.
By the way, Brian's eldest son from his first marriage – Cassius – did not experience any trembling feelings for his younger brother. According to Megan Fox, he was not very happy that the attention of adults was mostly focused on Noah. It is not surprising that Cassius is jealous because he is only 10 years old!