Monica Bellucci and Vincent Cassel Welcome Baby Girl
Monica Bellucci has recently given birth to daughter in Rome. The father is the actress' husband Vincent Cassel, also an actor. This is the second child for the couple, their elder daughter, Deva, is five now. Newly born girl was named Leonie.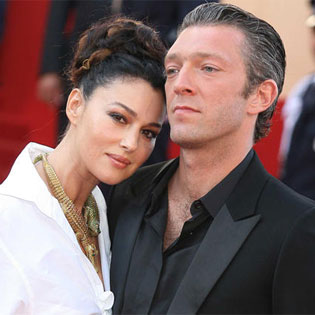 Monica Bellucci is so excited with the daughter. "She's brunette and pretty".
Baby was born via natural birth within two hours. Leonie weighs about 7 lbs, her height is 20 inches.
Congratulations to the happy couple!
Source of the image: blogvedete.com.