Pink is a mother now – for the first time!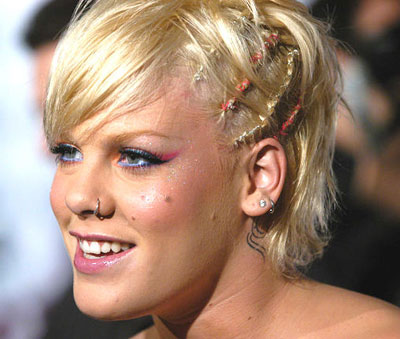 On Thursday she and her husband Carey Hart were joined by daughter they named Willow Sage Hart, the news that was given out via Twitter. As soon as the 31-year-old singer gave birth in Los Angeles, she tweeted to announce that they were "ecstatic," the baby was healthy, beautiful and "gorgeous just like her daddy."
The first confirmed news of the Grammy-winning singer's pregnancy was out in November when her baby bump became noticeable and a friend of hers tweeted her a congratulatory message. Appearing on Ellen DeGeneres's talk show, Pink explained that she didn't want it to become known too early since she was nervous after her previous miscarriage.
But after that she was voluble about her feelings and impressions of the baby inside her. Even on the night before the event (Wednesday) she tweeted her readiness to welcome the child adding that it was an auspicious time to start a new phase of life with what is called the Honey Moon (a New Moon in Gemini).
Source of the image: Witchbuzz.