Pregnancy Makes Christina Applegate Go "Cuckoo"
The Samantha Who? lead is bearing her first child with her second husband rock bassist Martyn LeNoble, and, according to what came out on Jimmy Kimmel Live! on Tuesday, she has something to bear.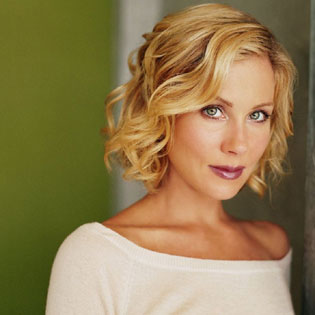 Applegate, 38, who had breast cancer diagnosed almost exactly two years ago, says she has gotten all the pregnancy problems listed in medical books, sudden cravings, emotional outbursts, all. Especially bad is the morning sickness that has been plaguing her for a long time and weighs down upon her heavily.
So that there are times, the actress confesses, when she gets "a little cuckoo".
Making her situation public only last week, she describes himself slipping out of control and hollering out for no good reason. Then she feels as if she were an "insane monster" that is "kind of fun to watch".
Happily it's she and not her husband who says so!
Applegate and LeNoble are in no hurry to think up a name for the baby, they want to see the newcomer before getting down to choosing.
And should anyone wish to offset the bump visually, the actress suggests wearing high heels that make up for "growth of width".
Source of the image: Vivagoal.