Pregnant Kate Middleton in Bikini Appears on Magazine Covers
The Italian Chi magazine has upset the Royal Family of England. It has published the pictures of the Duchess of Cambridge pregnant during her holiday with Prince William on the beach. The representatives of the Duke and Duchess have already expressed their protest, but it seems that the interest in pregnant Kate is so great that it is impossible to stop the wave of publications and the repost of scandalous pictures.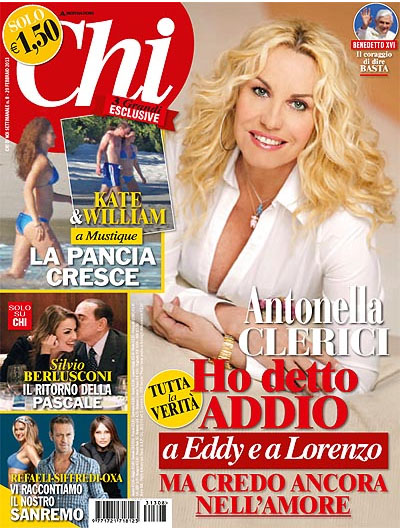 In Chi, the photos happened to be placed on the cover. Kate and William's press service thinks it to be an invasion into privacy of the members of the Royal Family.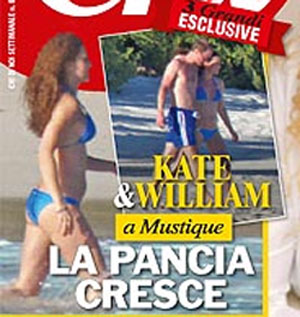 These pictures are the property of not only the Italian paparazzi. They have been used by other publications, for example, the Australian magazine Woman's Day.
But the journalists do not believe that the photos have somehow hurt Kate's reputation. At least, they think that pregnant Kate looks much better than in the bikini photo, which was published in France a few months ago. In that photo, the Duchess was too exhausted and thin.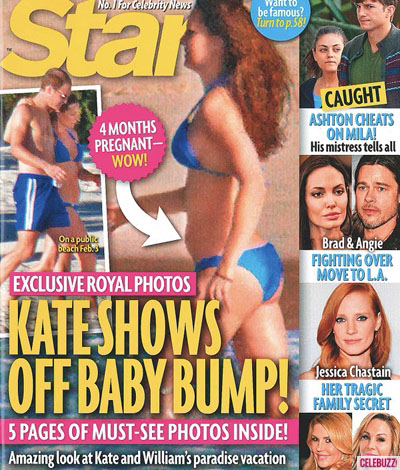 The new photos have also become the property of several publications, including the Star magazine, devoted to the life of celebrities.