Royals Looking for a Babysitter
Children of the British ruling family are usually brought up by caregiver teams working full time, but Prince William and Kate Middleton, both 30, have other ideas about their expected progeny. Us Weekly heard from several sources close to the family that the 2013 most illustrious parents are going to bear the brunt of baby care themselves. According to a source, "they want to be as hands on as possible."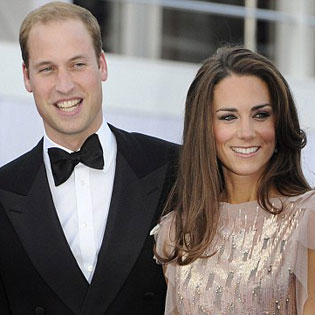 Nevertheless, since the Duchess means to resume her volunteer work for numerous charity organizations, they are liable to require outside help. There is sure to be an advert for a part-time babysitter out before 2013 is over!
Another friend ventures an opinion that, William and Kate being "very outdoorsy," the royal child (or twins, if God so disposes) will also be spending a lot of time out in the open walking and playing.
Meanwhile, before the royal family is graced with offspring, the expectant mom is getting over another attack of severe morning sickness, or hyperemesis gravidarum.
Her other task is to acquire the habit of eating as much as she can hold – but only until the birth, as the source informs. Then, when she gets back to her normal diet, she'll give up eating processed foods.