Salma Hayek to Support Halle Berry in the Battle over Daughter
Halle Berry has received influential allies in her legal battle against Gabriel Aubry. A Hollywood colleague and a friend of the actress, film star Salma Hayek along with her new husband Francois-Henri Pinault, who knows from his own experience what it means to share children with his ex-wife, decided to help Halle Berry.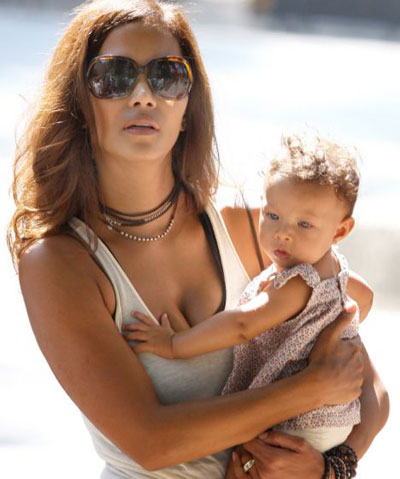 Their goal is to put an end to the actress's endless judicial tortures. It is needed to remind that Halle Berry has been trying for two yers already to get sole custody of her four-year-old daughter Nala and move to France with her to live there with her fiance, French actor Olivier Martinez. However, the former boyfriend of the Hollywood star, male model Gabriel Aubry, refuses to give up, obtaining monthly child support of 20 thousand dollars from his wife.
Not long ago, Francois-Henri Pinault also struggled with his ex-wife, Linda Evangelista in a scandalous court case about providing child support for their five-year-old son named Augustine. The case ended in May with the verdict that Evangelista would receive child support, but the lawyers of both sides were reluctant to provide any details of the agreement.
Keeping in mind his bitter personal experience, Francois-Henri Pinault decided to assist in resolving Halle Berry's case and, using personal and business contacts in France, appealed to the court to permit the actress to move. According to him, the background for the possible positive decision on this issue was France's being a safe place for famous parents and their children. The reason for this is much stricter laws in France in comparison with the current laws of the United States, restricting the freedom of unscrupulous paparazzi invading the privacy of the stars.
Halle Berry with her fiance Olivier Martinez and Salma Hayek with her husband Francois-Henri Pinault have recently met in a restaurant in Los Angeles, celebrating the 46th anniversary of the actress, who is overwhelmed by her legal squabbles. Their meeting was pictured by ubiquitous photographers, but the topics of their conversation at the table remained beyond their jurisdiction. No doubt that the glasses were raised to the happy future and soonest ending of the trial.