Tiger Woods and Elin Are Trying to Smooth it over for Kids
Despite all the honest attempts to patch it up Tiger Woods, 34, and his wife Elin, 30, eventually split (their divorce recently finalized), claiming an "irretrievably broken" marriage. They have been together for close to six years but drifted apart last November as facts revealing Woods' infidelity started to come out.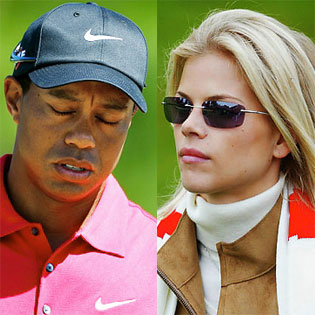 According to some court documents that have come to light recently, Elin is going to resume her maiden name Elin Maria Pernilla Nordegren and go for the rest of the summer to her $3 million seaside estate on the west coast of her native Sweden as soon as the estate has been duly renovated.
But what awaits the two boys of the marriage, Sam, 3, and Charlie, 1?
The famous golfer, writing on his website Monday, says that although the marriage has been dissolved, he and Elin "are the parents of two wonderful children and their happiness has been, and will always be, of paramount importance to both of us."
Court documents show that the former husband and wife – as required for the finalization of any divorce for a couple with children in Florida – attended 4-hour parenting classes aimed at building up a parenting plan "in the best interests of the children," as it is stated in the documents.
Further information unearthed states that early in July Woods and his wife signed a Marital Settlement Agreement. The details of the Agreement weren't made public, but it ought to include financial settlements, alimony payments as well as child support arrangements.
A source talking to Us Weekly at the time when the Agreement was being discussed mentioned that Elin stipulated for a permission to take their boys to Sweden with her at any time convenient for her.
The financial settlements upon the dissolution of the marriage are not given out either. The only information Us managed to glean is that Elin wanted more than Michael Jordan's divorce payout of $168 million.
Source of the image: Nydailynews.