Tori Spelling Gives Birth to a Boy
Tori Spelling now has one more beloved man: a few days ago she gave birth to a son.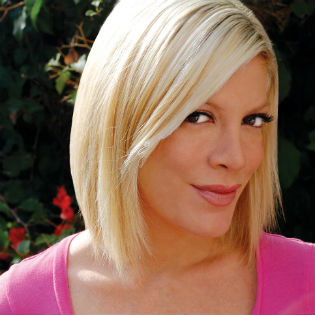 Finn Dave McDermott, weighing nearly 7 pounds (around three kilos), was born in a private hospital on Thursday. The 39-year-old star and her 45-year-old husband Dean McDermortt immediately shared the good news with their fans via their official website:
"We are so excited to announce the birth of the newest member of the McDermott family!"
Tori and her husband got married in May 2006 and already have other children: five-year-old Liam, four-year-old Stella, and 10-month-old Hattie Margaret. In addition, Dean has an elder son from another marriage.
The news that she was pregnant again, was a surprise for the singer, since the star got to know about the pregnancy just five months after giving birth to Hattie. However, Tori and Dean were happy:
"We feel truly blessed that another little angel has found us."
Congratulations to the parents of the large family!