Two of the Gosselin Sextuplets Reported Violent and Expelled from School
Alexis and Collin Gosselin, two of Jon and Kate Gosselin's brood of eight, got themselves expelled from a Pennsylvania private school they attended on the grounds of numerous reports of bullying and violent behavior. They are now taking their classes at home, as reported by PEOPLE.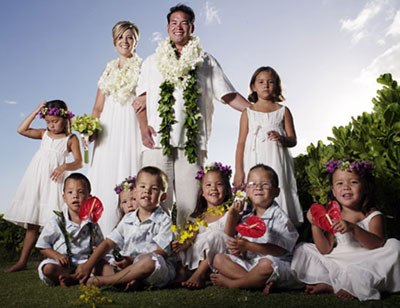 Yet according to PEOPLE's source, a person with the inside knowledge, the children didn't act up to the extent they were accused of, and the whole situation was "grossly overstated."
Jon and Kate's divorce placed the children in a difficult situation, but, in Kate's opinion, Cara and Mady the twins and the 6-year-old sextuplets (who are, besides the offending Alexis and Collin, Hannah, Leah, Aaden and Joel) are generally getting over it quite well. PEOPLE report her calling them "amazing, resilient, loving kids."
The source confirmed that this is "a challenging time" for the children and said that Kate treats it as her private affair and expects others to respect the privacy.
Source of the image: Slashgossip.