Will Charlie Sheen Ever See His Children Again?
Late on Tuesday the Sheen-Mueller children were taken away from their father's home by the police after half a week's stay.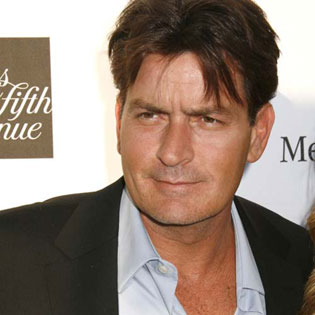 Earlier Brooke Mueller applied for a restraining order at Los Angeles Superior Court on the ground of Sheen's abusive treatment of herself. Acting upon the court ruling in her favor, police officers turned up at Charlie Sheen's Beverly Hills home and took the twins out of their father's custody, as PEOPLE report on the information from a source.
The court documents say that Mueller filed a legal declaration in which she alleged that on February 26 Sheen, acting without her permission, took the twin boys away from her residence. Since then 23-month-old Bob and Max remained in his custody.
According to her statement, her ex-husband took hardly any interest in the children since their clash last Christmas and suddenly decided to display parental care only at the end of February.
Mueller claims in her declaration that Sheen is "currently insane" and she fears that she herself and the children may fall victim to outbursts of his violent temper.
As she attempted to return the boys to her home, she says, the Two and a Half Men star told her he would cut her head off and send it to her mother in a box. Another incident she cited occurred a week before in the Bahamas where the actor, while vacationing with two girlfriends, after abusing Mueller verbally, spat at her feet, struck her on the arm and said he would pick out her eye with a knife.
For the time being Judge Hank M. Goldberg deprived the 45-year-old actor of custody of his children. Sheen has also been forbidden to approach his ex-wife and the boys or try to communicate with them.
How long the restraining order is going to stand will be determined at a hearing scheduled for March 22 which both the divorced spouses have been told to attend.
When PEOPLE wished to know if Sheen means to fight to regain the custody right, he wrote he was sure to win the case since he was "born ready".
Source of the image: Deadline.