Children Are Being Plagued by Eating Disorders
Pre-teens and teenagers all over the United States are swept over by a rising tide of eating disorders – a situation that has been under way for the last few decades, a recent study conducted by a research team from the University of Michigan informs. The scientists who investigated over 200 studies on eating disorders discovered that eating disorders show significant growth in under-age children in particular.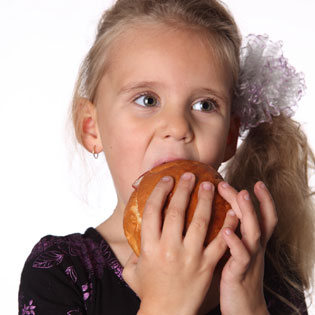 There was found a marked increase in the number of children suffering from anorexia and bulimia in severe forms, while many adolescents evince signs of partial syndrome of eating disorders. According to the results of the study, up to 14 per cent of America's younger population show some of the relevant symptoms.
Eating disorders led to more pre-teen children being hospitalized – there's a 119-percent increase in 2006 as compared with 1999, the Agency for Healthcare Research and Quality reports.
Girls have been found to be more afflicted with eating disorders with only 5 to 10 per cent for boys, although there are indications that the ratio may actually be heavier for the latter.
A report in Pediatrics states that the at-risk group includes young athletes and performers, with dancers and models leading.
Pediatricians are urged to take measures as soon as any symptoms of eating disorders surface, employing the necessary blood and bone density tests that can help detect potential problems in good time.
Source of the image: Photl.