Habit to Snack Makes Children Put on Weight
The rate of children with excessive weight continues to ascend all over the world, and one of the reasons for that is a growing habit to snack, a recent study says. Furthermore, the research shows that children mostly snack on unhealthy food – candy, sugared fruit juices, sports energy drinks, and salty chips, that is, foods that add many unnecessary calories to their diets. Snacks can bring in up to 168 additional calories, and that state of things has been going on for almost 40 years.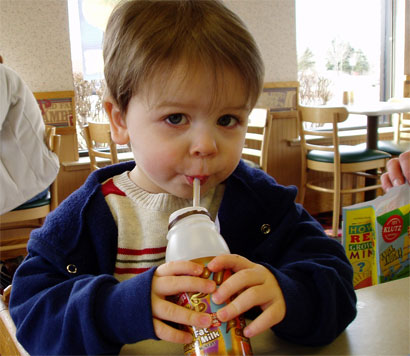 The study that appeared in Health Affairs reveals that about 27 per cent of the daily calorie intake children get from snacking.
"Our study shows that some children, including very young children, snack almost continuously throughout the day," lead researcher Barry M. Popkin points out.
And the youngest ones, with the age range between 2 and 6, are reported to get the largest amount of calories from snacks – 182 calories a day over what they get with their regular meals.
Popkin writes that those findings demonstrate that children in the United States are not only put at risk of gaining unhealthy obesity in the long run – they may acquire a dysfunctional eating pattern fraught with other health threats.
The scientists' advice is for parents to cut down snacks to prevent the forming of an unnecessary habit, and replace unhealthy sugar-loaded snacks with fruits and vegetables.
Source of the image: sxc.hu/profile/ckforjc.